Steven Martinez Kids Martial Arts Instructor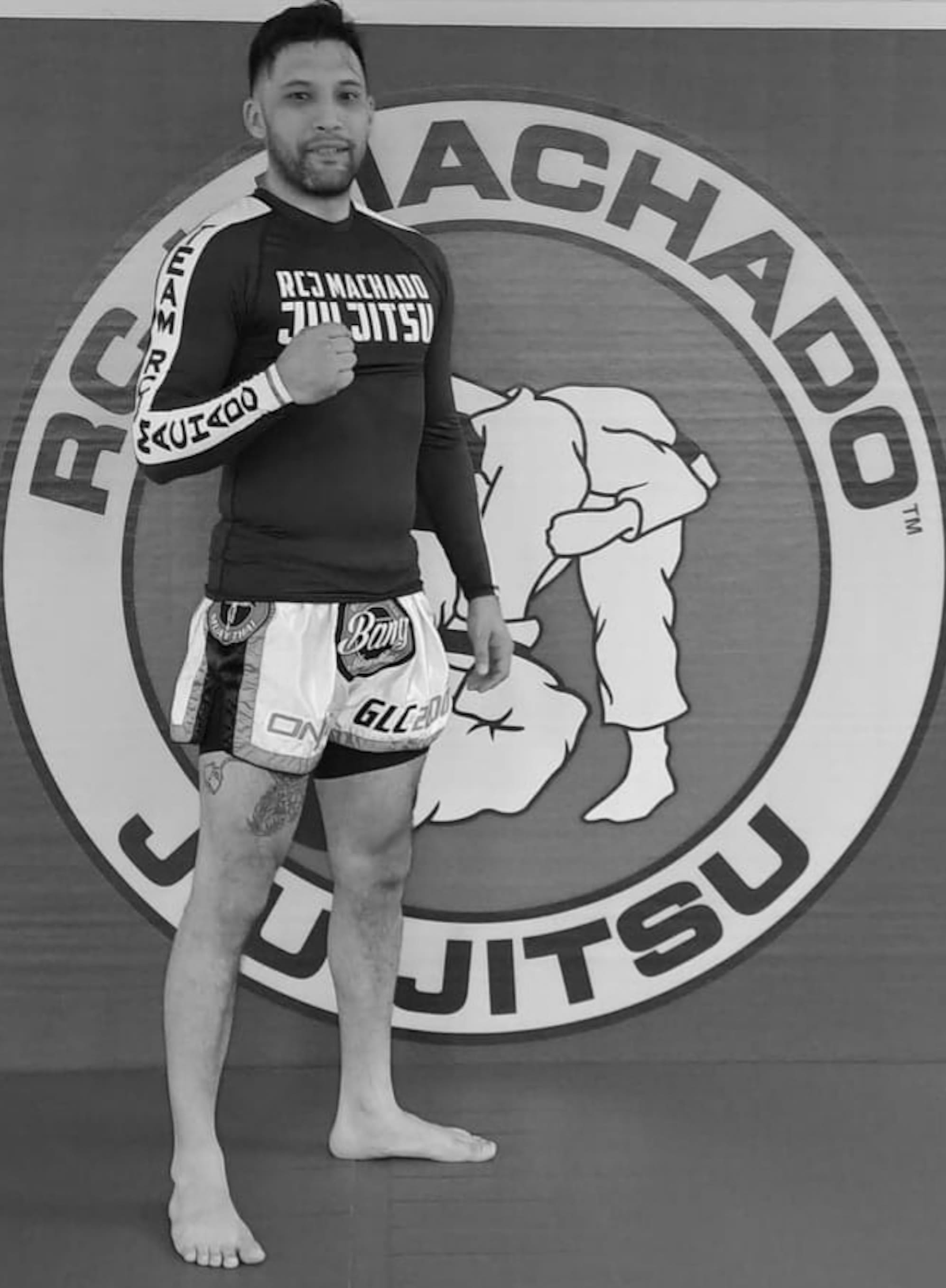 Steven Martinez
Steven Martinez is currently the striking/
mma
and fitness instructor for RCJ Machado San Antonio TX. Steven has always been involved in athletics from a young age starting at 4 yrs old and throughout high school; playing baseball, basketball, soccer, football and even some hockey over the years. He found combat sports in high school and dabbled in boxing and kickboxing through a friend who had private instruction.
At age 20, in 2005, Steven began serious Muay Thai training with Vongphet Muay Thai here in San Antonio Texas. Through his time there, he honed his striking skills by competing in smokers and diligent training under Kru Phet (former professional kung fu and Muay Thai competitor). In 2008, he began training MMA under coach Rudy Hernandez at the Spartan Pit. There he was fortunate enough to learn from a great deal of other local martial artists and coaches. He trained in all aspects of MMA; Brazilian jiujitsu, sambo, judo, submission wrestling, and Greco Roman wrestling. At the Spartan
Pit ,
he learned the finer points of combining his striking skills with grappling, game planning for a fight camp, all the way down to cutting weight.
Steven has also trained under Donny Blue (BQuick jujitsu black belt) and James Walker (Marra Senki jiujitsu black belt and began coaching Muay Thai and MMA at the Spartan Pit in 2012; running fight camps for his students and teammates, providing personal training for strength and conditioning, all while continuing his own MMA training at Dominion MMA (under Reynaldo Rodriguez and Jerry Muzquiz) and Spartan Pit. In 2015 Steven received his Onnit Academy Foundations personal training certification. This certification provides knowledge for fitness programming utilizing unconventional implements such as kettlebells, steel mace, battle ropes, steel clubs, steel bells, and battle bags. He has trained all walks of life from active fighters (MMA, kickboxing, boxing) to professional figure competitors (
pro IFBB
) and clients who just want to improve their own skills or fitness level.
Steven had competed in various grappling competitions from MatShark to NAGA being fortunate enough to medal in several. He has also competed several times in Muay Thai, boxing (smokers) and MMA at the amateur level. Falling in love with the culture, lifestyle and personal development that is provided by martial arts and physical fitness, Steven knew he ultimately wanted to make a
life
helping others through martial arts and training. With the opportunity provided by past instructors, trainers and now RCJ Machado jiujitsu, Steven is excited to help the 210 area through this endeavor.